HAR to Page Speed
Here's the story behind this nifty tool I cranked out this weekend: HAR to Page Speed
HTTP Archive Specification
About a year ago I was on the weekly Firebug Working Group call when Jan ("Honza") Odvarko said he was going to work on an export feature for Net Panel. I love HttpWatch and had used its export feature many times, but always wished there was an industry standard for saving HTTP waterfall chart information. In the hope of achieving this goal, I introduced Honza and Simon Perkins (creator of HttpWatch) and suggested that if they developed an open format it would likely evolve into an industry standard.
A few months later they published the HTTP Archive specification and had integrated it into their products. My contribution? In addition to planting the idea with Honza and Simon, I chose the three character file extension: .HAR. Support for HAR is growing. In addition to being part of Firebug (via Honza's NetExport add-on) and HttpWatch, it's also in ShowSlow, DebugBar, Http Archive Rule Runner, and a few other tools and sites out there. (I hear it's coming to Fiddler soon.)
The importance of an industry standard HTTP archive format is huge. Adoption of HAR allows companies and data gathering institutions (such as the Internet Archive) to record the web page experience and pull it up later for further review. It provides a way to exchange information across tools. And it provides an open standard for sharing web loading information between individuals – developer to developer as well as customer to customer support.
Page Speed SDK
In their last few releases the Page Speed team has mentioned porting their performance analysis logic from JavaScript to C++. The resulting library is called "native library" – not too jazzy. But last week they released the Page Speed SDK. The documentation is slim, but I noticed a commandline tool called har_to_pagespeed.
Hmmm, that sounds interesting.
I downloaded the SDK. It built fine on my Dreamhost shared server. Then I wrapped it with a file upload PHP page and created HAR to Page Speed.
You start by uploading a HAR file. If you don't have any or simply want a quick test drive, you can use one of the examples. But it's easy to create your own HAR files using Firebug and NetExport. The latter adds the "Export" item to Firebug's Net Panel.
Now comes the fun part. After uploading a HAR file you get the output from Page Speed. (Note that this is a subset of rules. Some rules still need to be ported.)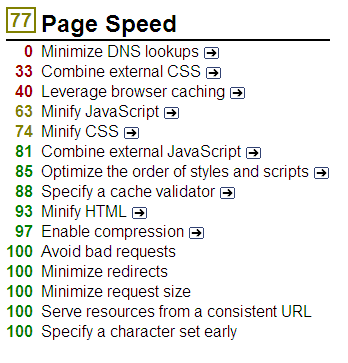 I also threw in a rendering of the waterfall chart based on Honza's HarViewer: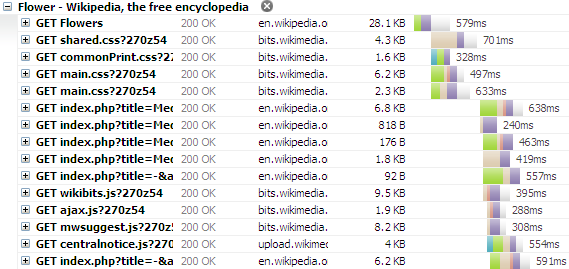 Compellingness
My HAR to Page Speed page is handy. If you're generating HAR files in something other than Firefox, you now have a way to get a Page Speed analysis. If you've got an archive of HAR files, you can analyze them with Page Speed at any time in the future.
But the big excitement I get from this page is to see these pieces coming together, especially in the area of performance analysis. Another industry initiative I've been advocating is a common performance analysis standard. Right now we have multiple performance analysis tools: Page Speed, YSlow, AOL Pagetest, MSFast, VRTA, and neXpert to name a few. There's some commonality across these tools, but the differences are what's noticeable. Web developers really need to run multiple tools if they want their web site to be evaluated against the most important performance best practices.
With the adoption of HAR and Page Speed SDK, we're moving to having a record of the page load experience that can be saved and shared, and performance analysis that is consistent regardless of what browser and development environment you work in. We're not quite there. We need more tools to adopt HAR import/export. And we need more rules to be added to the Page Speed SDK. But I can see the handwriting on the wall – and it's spelling F-A-S-T.
I'll be talking about these and other movements in the performance industry this Wednesday at Web 2.0 Expo SF.